It took some time, but eventually the device list for the Developer Playground hackathon on Fri 14. 2014 is complete – or at least almost complete. 
Twelve devices – as far as we know today – will be presented to the developers as hacking objects.
Some of them are provided by sponsors of the Developer Playground, like the Epson Moverio BT-200 smart glasses which is scheduled to hit the European markets in May 2014. We are still talking with the Epson people about offering one or two of the devices as prizes for the hackathon. And if this doesn't work out, we'll possibly be able to advertise away the predecessor, the BT-100, as a hackathon reward. One exemplar of the Fischer Technik 505286 ROBO TX Training Lab, sponsored by the IBM supported Smart-Metering start-up Linemetrics, can for sure be hacked and won.
Alcatel One Touch promised to bring some Firefox-based smartphones as prizes. And Asandoo is keen to see what developers can achieve when hacking iBeacons. As a reward they put together an iBeacons development kit.
But there are also devices owned – and brought – by geeks who just love to share their experience and opinions, among them Novoda's Friedger Müffke who brings his Google Glasses. At the barcamp, Friedger invites for a workshop about how to code apps for the smart spectacles. And at the hackathon developers can try it out right away. Robert Virkus from Enough Software will also be around and have some smart watches – like tho Omate Truesmart and the Agent Smartwatch and possibly more – with him. In addition he'll bring his Lego Mindstorms kit to demonstrate some robot magic and let hackathon participants try out what they can do with it.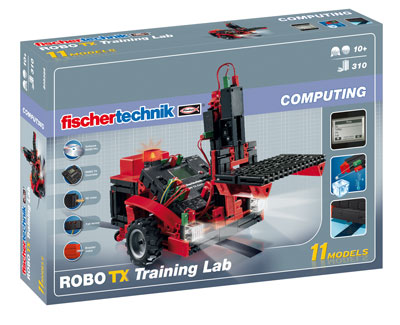 Interesting hacking challenges are also being posed by three evaluation boards:
the Lemonboard, one of which is being sponsored as a prize by Cameronet,
the Udoo board (ten can be won, sponsored by Seco from Italy) and
the APC board, of which Mobile Seasons offers five as hackathon prizes.
Ok, how are we going to use all this geeky stuff?
Prepare yourself by downloading the SDK for your favourite device from our hackathon page! Time is in short supply (10.00 a.m. – 5.00 p.m.), so be there in time and start hacking right away!
CU!